AIMS OF ACTIVITY
ABOUT ECEKON
ECEKON's activity focused on the animation of an amateur artistic movement of disabled persons. The main aim of our activity is to teach basic musical skills to students with intellectual and/or other disabilities. We want each student to achieve a level that allows him/her to be included in public activities in the form of an amateur musical band. This inclusion will happen with the support of various individuals with musical education, volunteers, friends and families.
Our activity is targeted at introducing affirmative content to disabled persons' lives, which includes public musical activity and events accompanying it in the personal (private) and public sphere.
ECEKON offers affirmative education aiming at social inclusion.
Our current experience (since 1995) has shown that it is possible to achieve such a level of musical skills in the intellectually-disabled community that can bring (apart from the obvious personal benefits) social functionality. It is possible to achieve original and valuable artistic creations under the provision of organisational and artistic support — even on the basis of basic performance skills.
The artistic practice of ECEKON and the Vita Activa Orchestra of PSOUU (the Polish Association for Persons with Mental Handicap) – the Gdansk branch, showed that the provisions of the UN Regulation's Art. 30 on access to culture, sports and recreation, can be effectively implemented in social practice at a very high level. Such activities will bring personal benefits and social appreciation to disabled persons and, at the same time, introduce new and valuable artistic values to modern cultural life.
Our aim is to:
– teach mentally handicapped persons to play one instrument and include her/him in the active cultural life on such a basis,
–  benefit from the universal values of musical education in order to achieve the personal development of disabled persons,
–  include disabled persons in social life through the animation of an amateur musical movement using artistic competences,
– help in the organisation and implementation of music (instrument playing) classes in many centres in Poland and abroad.
ECEKON conducts its activity in 6 areas: instrument playing academy, musical bands, observatory of disabled persons' culture, social education, science and methods centre, training and workshops for instructors.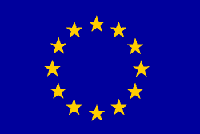 Why did we call our centre the European Centre of Cultural Education for Disabled Persons (Polish: Europejskie Centrum Edukacji Kulturalnej Osób z Niepełnosprawnością – ECEKON)?
We are interested in what is happening in the artistic culture of disabled persons in Poland and Europe; we are looking for information and contacts;
We promote the European standards of inclusive support;
We benefit from the widely understood musical and artistic culture in Europe;
We would like to share our successes and artistic skills with the entire Polish and European community of disabled persons as well as with other persons and communities.