Małgorzata Róg
Małgorzata Róg – plays the piano and the harp at home. She won her harp in TV competition 'Spełniać marzenia' and has learnt to play it in ECEKON. She performs in every chamber musical evenings of ECEKON. Since 1998 she has been a member of Vita Activa Orchestra and has performed in over 250 concerts in Poland and Europe. In the Orchestra she plays the bass metalophone. She plays important parts, also solo. (edit.Ryszard Popowski)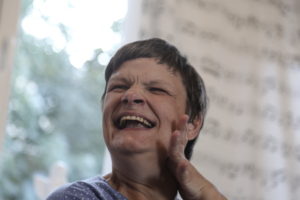 A painter who likes to paint pastels. Her pictures are presented in public and also owned by private collectors. She has exhibited her pictures together with a photographer Krzysztof Najda 'Birds' in Oliwa Library – paintings and photography,2015, 'Bird Levels' Świętojańska Gallery,2013 and a painter Jan Misiek 'Flowers' in Świętojańska Gallery,2015.
In her artistic development, her activity in Open Workshop which was created by Ewelina Kożlińska 20 years ago, was very important. Ewelina Kożlińska has had great influence on her artistic sensibility and development of technics. Małgorzata had individual exhibitions in our gallery, in Gallery of Folk and Non-professional Art in Bydgoszcz, in Protestant Church in Sopot, she took part in common exhibtions in Gdańsk ASP and in Pałac Opatów in Oliwa. Małgorzata Róg is an amazing painter. Despite unintentional movements she performs, her paintings are beautiful.
Any line, shape, proportion and first of all light create a picture full of charm and with its own interior. In one of the catologues, Ewelina Kożlińska who met Małgorzata in Open Workshop and during private workshops characterized Małgorzta's paintings in such a way: 'Małgorzata Róg's painting is created with the help of all senses, closes inside depth and riches of the ways of perception of surrounding world, indicates multiplicity of feelings, diversity of everything which coexists with people. In case of her painting – still lives, landscapes, copies and other compositions – painted object is a quintessence of its existence, the icon of the thing. The object in her paintings has everything which qualifies it apart from colour and shape. Then they are taste, structure of matter, produces its existential sound loudly.(edit.Teresa Pałejko)
In the photo (author Krzysztof Najda) Małgorzata during work on the painting for 'Birds' exhibition.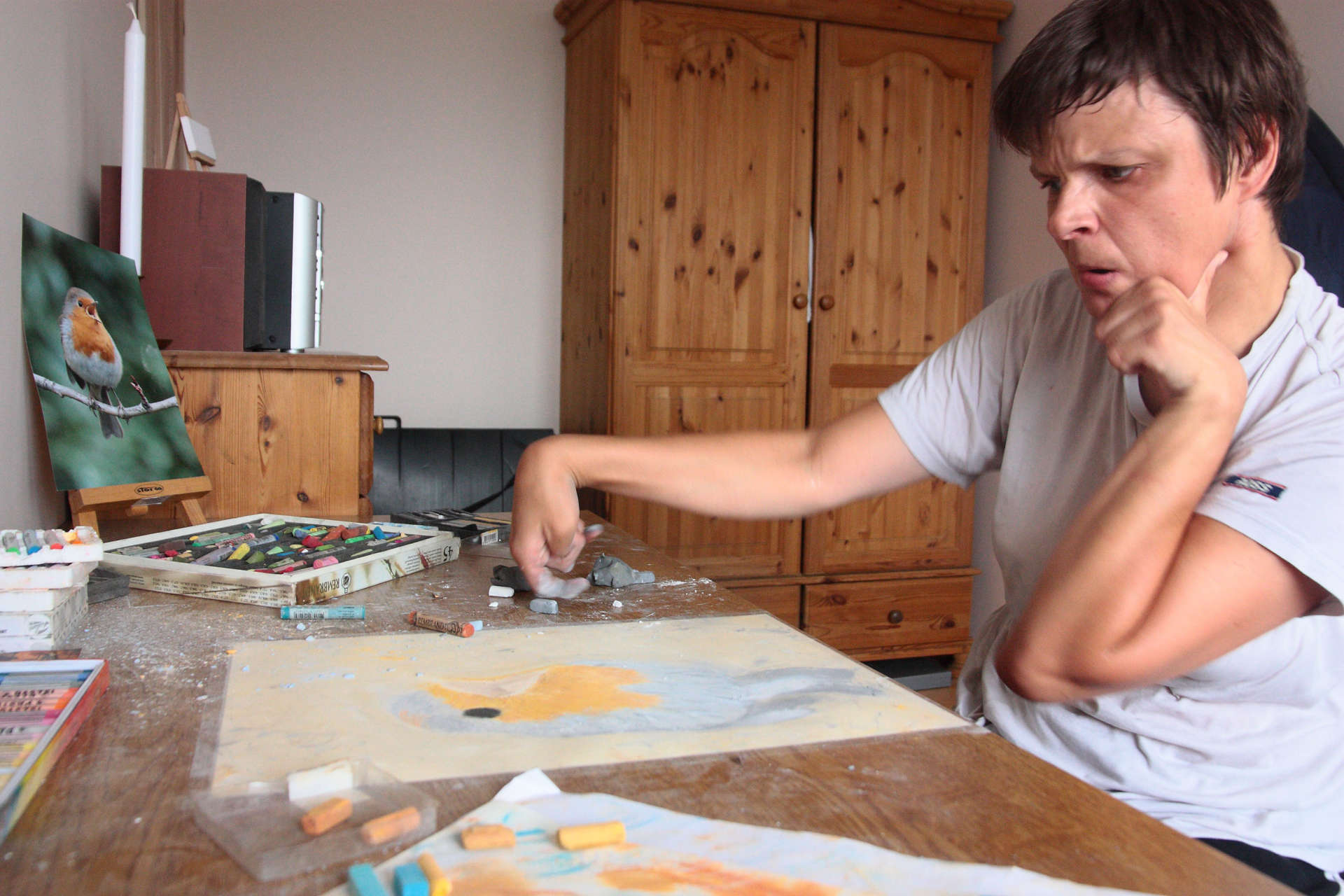 Below some paintings of hers.