Ewa Pomorska
Ewa Pomorska – has taken part in ECEKON activity since 2008. She has been taught to play the zither by Ryszard Popowski and now by Katarzyna Pląskowska. She performs in ECEKON in chamber concerts where she plays in duets with the guitar, the harp and the violin. During Musical Evening in ECEKON 'Ancient Music' she played with a band of zither, harp, guitar and double-bass. They played 'Passacaglia'. She is the hero of the Gdańsk Radio programme – ' Ewa's Zither' ('Cytra Pani Ewy'). She cooperates with PTSR in Gdańsk.
In the photo in duet with Katarzyna Pląskowska.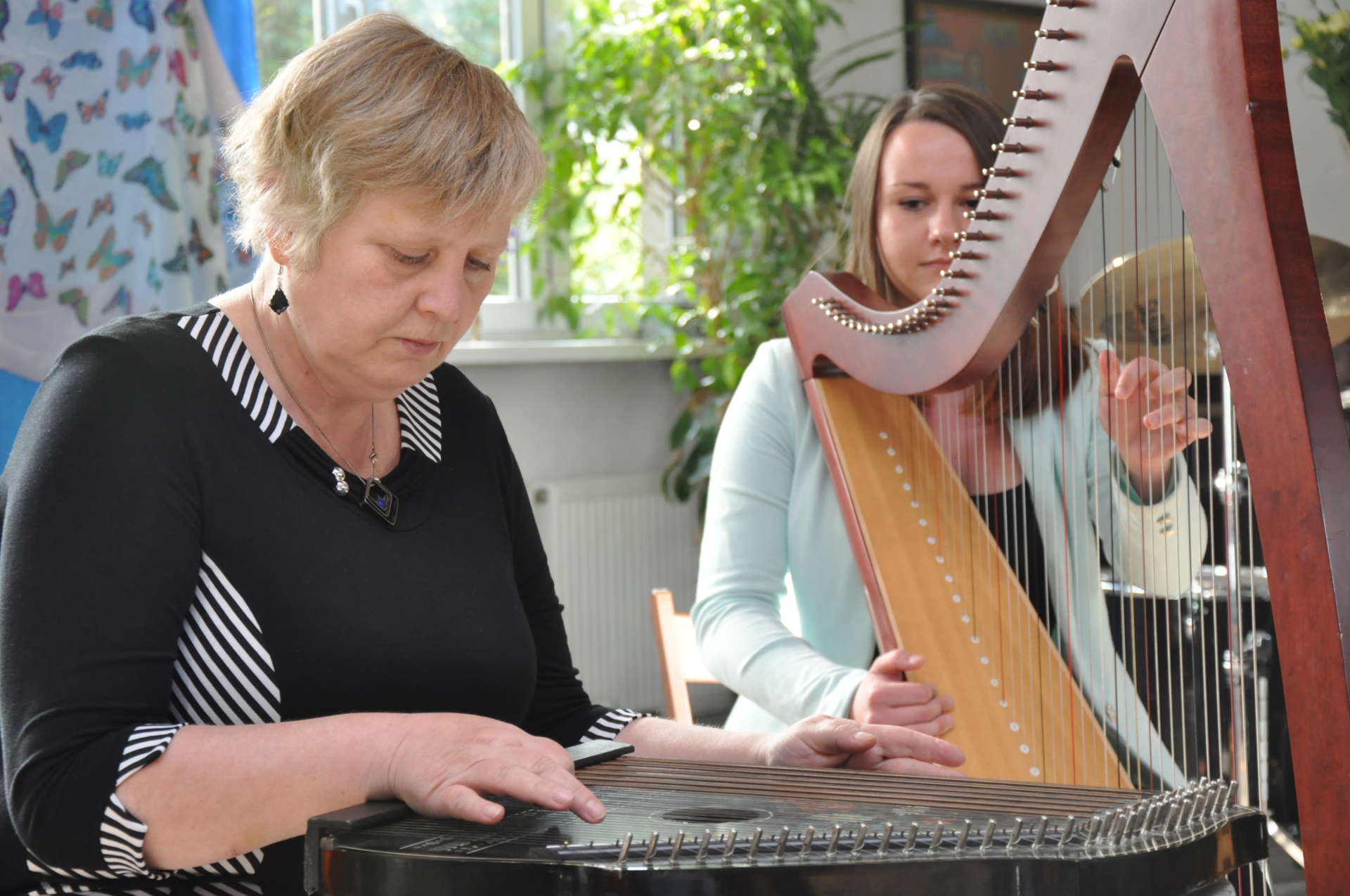 During the concert in duet with Ryszard Popowski at the holiday meeting in PTSR-Koło in Gdańsk.